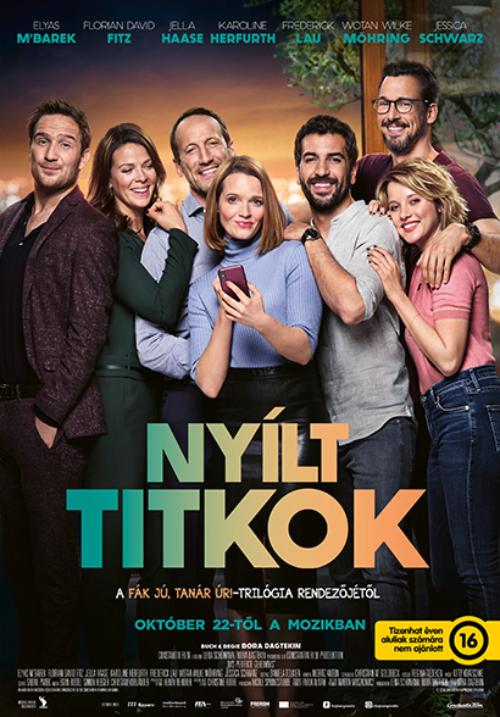 The perfect secret
comedy, romance, drama (16)
Original Title:
Das perfekte Geheimnis
Directed by:
Bora Dagtekin
Starring:
Elyas M'Barek, Jella Haase, Florian David Fitz
Running time:
1 hour 51 min.
---
Brief description
Seven friends - three women and four men - meet for dinner. Everyone should put their cell phone on the table. No matter what message comes in - anyone can read it and listen to the phone calls. However, this leads to a lot of chaos.
Booking
| | 10:00 | 12:00 | 14:00 | 16:00 | 18:00 | 20:00 |
| --- | --- | --- | --- | --- | --- | --- |